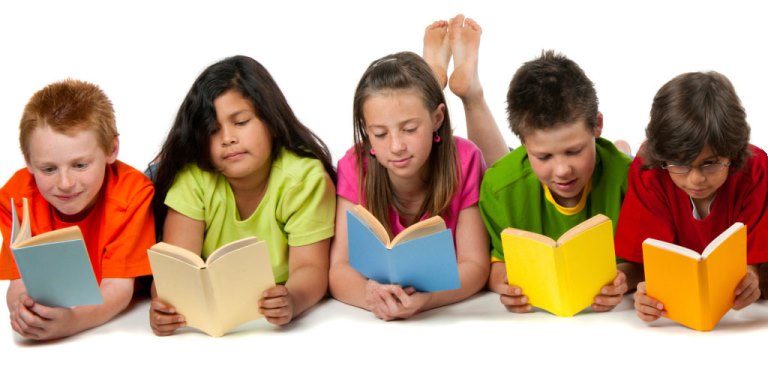 General Purpose
The general purpose of the Bellstone Christian School library is to provide a wide range of books and other resources to support the goals and aims of education at Bellstone Christian School. Specifically, the school library exists to help foster in students a lifelong habit of reading for information and for fun, and to give the students the tools they need to read with discernment. The material in the library will enrich the lives of students; encourage emotional, cultural, spiritual and intellectual growth; and challenge them with new information, ideas, cultures and themes. The library is:
A place that fosters the love of reading.
A place to learn library skills and put them into practice.
A resource center for classroom instruction.
A source of books for guided reading.
A Learning Commons: a space to research, study, enjoy and share books.
The Library is a Place that Fosters the Love of Reading
The Library fosters a love of reading by introducing students to a wide variety of reading materials including picture books, beginner leveled readers, novels at various reading levels, nonfiction, magazines, books with CD's and graphic novels, through the library curriculum. Library lessons explore and encourage students to "taste" a wide variety of genres at various reading levels including popular genres like mysteries, adventures, fairy tales, survival stories and realistic fiction, but also lesser known genres like magical realism and verse novels.
The library is a welcoming, kid-friendly environment that encourages students to explore and respond to books, using decor, displays, comfortable seating and easily accessible, fun "extras" to engage them. To encourage a love of reading, students will not be sent away from the library empty-handed and library policies and procedures are designed to ensure maximum access to library materials for all students at every library period.
Library volunteers model a love of reading by talking about the books they love and being familiar with the library's collection so that they are able to help students find books. Trained and knowledgeable library volunteers are focused on the students, rather than the shelves, to model the value of books as both a source of information and a form of entertainment. Also, the library actively promote book sharing by talking enthusiastically about books, sharing student recommendations, maintaining fresh, new book displays, providing reading challenges, or facilitating books clubs, as much as possible.
The Library is a Place to Learn Library Skills and Put Them into Practice
Students need a certain set of skills to allow them to access library materials effectively. During regular library periods, students will learn how to behave in the library, how to care for library books and how to properly take books off and put books back on the library shelves. Students will learn how to find books at their "just right" reading level and will learn a variety of ways to read books for enjoyment or for research. Students will be able to identify the parts of a book, including the spine label and call number. Students will learn how fiction and nonfiction books are organized - and how to find the information that they need or the type of book that they'd like to read. Also, students will understand what plagiarism is and will learn to avoid plagiarism when reading books or websites for information. Students will grow in their understanding of what discernment is and how they can use their developing discernment when reading for pleasure or information.
The Library is a Resource Center for Classroom Instruction
As a resource center for classroom instruction, the library supports and extends the educational curriculum of the school. It provides accurate and helpful resource and research materials that will enrich classroom activities and encourage students to make connections between subjects. The materials in the library reflect the various levels of difficulty appropriate to the grades taught. Although many are quick to turn to the internet for information, the library will continue to provide research books. Learning from books has several advantages over internet research, including providing a broader survey of information when internet searches tend to encourage a narrow focus; providing information in context rather than in isolation; providing information at a level geared to elementary students rather than adults.
The Library is a Source of Books for Guided Reading
As a source of books for guided reading at home, the school library supports the general aims of the Language Arts curriculum to provide the students with guidance towards maturity as readers. Students are encouraged to read books from the school library for their own pleasure and instruction and the school library provides a wide range of literature suitable for guided reading at home.
The school library recognizes that no book or collection of books can ever really be considered completely "safe". As we read in Romans 12: 2, "Do not conform to the pattern of this world but be transformed by the renewing of your mind. Then you will be able to test and approve what God's will is—his good, pleasing and perfect will." Also, in the books that students may read, the influence of the world and its "pattern" is evident. Therefore, parents need to remain active participants in the learning process by providing guidance specific to their child's abilities and sensitivities. Parents need to discuss issues of values, language, and subject matter with their children to help them learn from the books that they read. Children need time and opportunity to develop and practice their reading skills and the ability to read critically and sensitively at every stage in their reading development. Hebrews 5 teaches us about the need to constantly train ourselves (and our children) to distinguish good from evil. "Anyone who lives on milk, being still an infant, is not acquainted with the teaching about righteousness. But solid food is for the mature, who by constant use have trained themselves to distinguish good from evil." (Hebrews 5:13-14.) This discernment is not something that we should expect elementary school children to have already, therefore we need to be guiding and training them in all their reading. Even Solomon, in all his wisdom, prayed for discernment, saying: "So give your servant a discerning heart to govern your people and to distinguish between right and wrong." (I Kings 3:9)
In order to aid parents in the process of guiding reading, Bellstone Christian School Library books will be available at many different reading levels, in various genres, writing styles and on a wide variety of topics. Books are be categorized and color coded to provide students an easy way to find books at their own reading level - whether they are struggling readers, average readers or advanced readers. Inside the front cover of select novels or information books, the Library may include a "Learn to Discern" label providing additional information and possible discussion topics. This is provided to encourage and facilitate good discussion about some of the issues as they appear in the book - without requiring parents to personally read every book their children bring home. These labels also alert and remind students that we must always be thoughtful and discerning readers. Parents are encouraged to make use of these Learn to Discern labels to make discussion a regular part of the Library book experience. Philippians 1: 9-10 remind us of the goals that we have as parents for our children, and teachers for the students too, "And this is my prayer: that your love may abound more and more in knowledge and depth of insight, so that you may be able to discern what is best and may be pure and blameless for the day of Christ, filled with the fruit of righteousness that comes through Jesus Christ—to the glory and praise of God."
Screening of library books takes place to eliminate books that are poorly written, are not useful, are not positive or moral or that do not teach in a balanced, accurate and fair manner. This does not mean that all books will be appropriate for all children. The expectation is that parents are involved in their children's reading and steer them towards reading materials best suited for them.
The Library is a Learning Commons: a space to research, study, learn, enjoy and share books.
The school library is a dynamic Learning Commons. Not only does the library provide research materials, but it also provides a work space for independent learning, small group work and whole class activities. Furniture in the library can be easily rearranged to allow for many kinds of group activities, too. The library is also a space for enjoying books and will provide various seating options and as many open hours as possibility to allow students maximum access to the library space. Sharing books will be encouraged through displays, book reviews and activities.
Why it's important to have our own School Library
Some parents, students or teachers may question why we should bother to have our own school library at all. Why not just access the local public library, the students' home libraries or the many resources available on the internet? However, our own school library can be:
A source of books carefully chosen to support a curriculum with a focus on God and His world.
A source of wholesome Christian books that may not be easily available to students from the public library.
A carefully curated collection of well written, useful books for students to choose from.
A place to learn library skills that will allow them to access other information sources with greater skill and a greater ability to discern which materials are beneficial to them.
A place to choose books where guidance in developing discernment is provided through pre-selection of books, and the provision of discernment labels, cautions and reminders via crossing out of inappropriate language.
A place to choose books were guidance in developing discernment is provided by the library volunteers, teachers and parents, and where specific instruction is provided about using discernment in reading.
Beyond the elementary school library, students at high school, college and university level will have to exercise independent discernment when choosing books to read, whether from a school library, public library, bookstore or via reading material available online. Therefore, the elementary school library is an important training ground in reading with discernment. As we read in Ezekiel 44:23, "...teach my people the difference between the holy and the common and show them how to distinguish between the unclean and the clean."
The Library is a Source of Books for all students
The Library Committee commits to stocking the library shelves with:
good quality nonfiction that supports the curriculum at a variety of reading levels;
high interest nonfiction for learning and for fun at a variety of reading levels;
high interest graphic novels to encourage reluctant readers;
Christian picture books, novels and nonfiction by Christian authors, about Christian characters, dealing with Christian themes or about Church history people or events;
beginner leveled readers on a wide variety of topics to engage new readers and assist students in finding books at a "just right" reading level;
high quality picture books - both the classics and the popular new titles;
high quality novels for grades 3-8 in a wide range of genres and covering topics that engage students in reading - both the classics and the popular new titles;
high interest novels and nonfiction that appeal especially to boys;
novels that appeal to students at various ability levels: including high-interest, low reading level books for struggling readers and high reading level, age-appropriate books for advanced readers;
a selection of appealing magazines based upon the interests and requests of the students (including at least one Christian kids' magazine);
A selection of children's books on CD available for the students to access on the listening center or check out of the library for listening at home.
Want to get involved?
Interested in becoming a member of the Library Committee? Like the idea of volunteering in the library on Tuesdays or Thursdays? Maybe you'd prefer to get involved behind the scenes: reviewing library books or mactacking at home on your own time? Have a creative talent that you'd like to share by decorating or doing bulletin boards? Interesting in helping to organize or run our annual Reading Incentive Month in February? We'd love to hear from you! Email us at [email protected]!
Donations Still Welcome!
Book donations are always welcome as we continue to build our Library Collection. Extra copies will be passed along to help build classroom libraries and to ensure that no good book goes unloved.
At this stage, our greatest need is for current nonfiction books aimed at an elementary school audience and in excellent condition, particularly books about Canadian history (for example prime ministers, provinces/territories, Indigenous people, War of 1812, pioneers, fur trade) or geography (especially books focussing on different countries around the world) and books about specific animals or birds (for example, "Jaguars" or "Vultures" rather than "Amazing Animals" or other more generic titles like that.) Nonfiction science books from a creationist perspective are also always welcome!
We have an ongoing, frequently updated Wish List that you can consult if you wish to make any donations to the library.